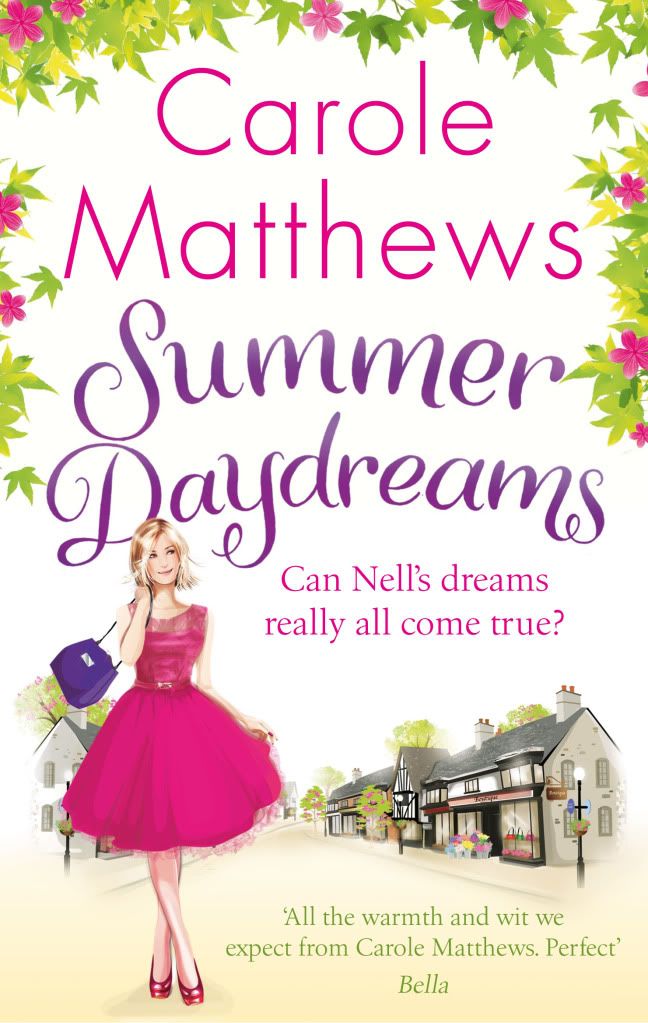 The past month seems to have just flown by! Already it's March and the sun is out, which hopefully means that Spring is finally on it's way (Yay!). During February I only managed to read four books, which isn't a lot in comparison to how many I usually get through. However, there was one that definitely stood out from the rest, and it was Carole Matthews' new book Summer Daydreams.
I am a huge fan of Carole's books and think I have read most if not all of them now. Aside from having a gorgeous cover what I liked about this book was the story and the characters featured throughout. Nell is the main character in the story, she's a mum that works hard to provide for her family in the local chip shop. However, when her friends and work colleagues see that she has so much more potential they encourage her to follow her dreams of making and selling her very own range of handbags.
From the very beginning I could see that all of the characters were going to be a joy to read about, and it was clear from fairly early on how much they cared for and wanted the best for Nell. Due to this I found them a joy to read, there were no ulterior motives and they were just all round good people. My favourite character in the book though had to be Nell's four-year-old daughter Petal who was a right little character. I thought she had some great little lines in the book, which at times made me chuckle and she was a character that really jumped off the page and came to life for me.
I found the story featured in the book interesting as it showed the various different sides of business, from the hard-work required to get one off the ground and the sacrifices people have to make to keep them afloat, to the feeling when things go well and the business starts to become a success.
Overall, this is a very good read and one that I'd highly recommend, along with Carole's previous books.