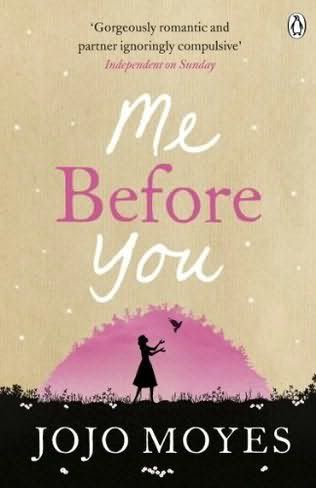 I read nine books during January, all of which I thoroughly enjoyed and would happily recommend. Earlier on in January I reviewed Linda MacDonald's Meeting Lydia, which you can read
here
if you missed it. It was definitely a contender for my Read of the Month, but it was just pipped to the post by JoJo Moyes' new book Me Before You, which was the last book I read in January and which I only finished last night.
I really enjoyed JoJo's previous novel The Last Letter From Your Lover which I read back in 2010, so I was looking forward to Me Before You. Then, when I heard that the book had been selected as part of Richard and Judy's Spring 2012 Book Club and I started reading more and more sparkling reviews for it, I was even more eager to get my hands on a copy.
The book centres around Lou and Will. Will who was involved in an accident is struggling with life and how it the accident has changed things for him. So when Lou enters his life she does her best to change his perception on the world around him.
I am pleased to say that the book exceeded all my expectations. It was brilliant and I read it in just three days, and with the book coming in just short of 500 pages that's not always the easiest thing to do! I loved the story from the beginning and thought it was a great (and somewhat brave) topic to explore - I've certainly never come across a storyline like it in any book I have read before. The two main characters, Lou and Will were great and I couldn't fault them. They kept me turning the pages because they were both so interesting and brought out the best in each other. Even the supporting characters in the book were interesting to read about and I thought that there was a nice combination of characters all thrown together in the book. I also liked that there were several chapters told from a different character's point of view, I felt this helped to see things briefly from a different angle and also gave a slight break from the emotion that Lou was feeling. It also enabled me to see how Lou and Will's loved ones felt about what had happened to Will.
As you can see I loved this book and can't recommend it highly enough. The story was thought-provoking and emotional and a joy to read and I can't wait for JoJo's next one!
Other books that I read during January that I'd recommend are:
Build A Man by Talli Roland
Home For Christmas by Cally Taylor
One Minute To Midnight by Amy Silver